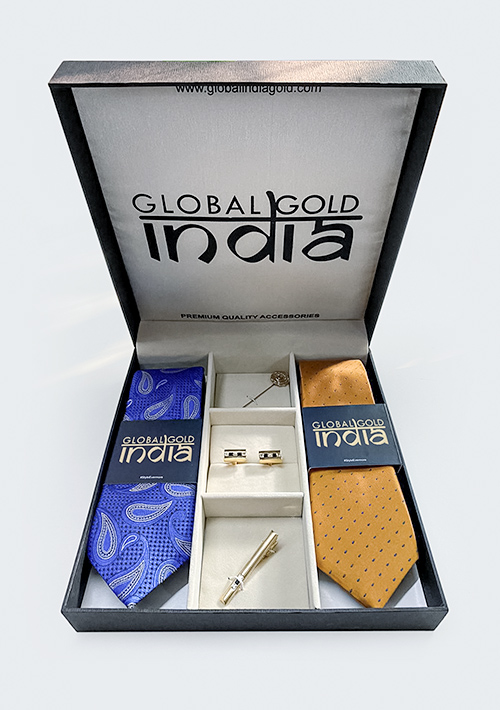 GLOBAL INDIAGOLD CLUB PREMIUM ACCESSORIES BOX
A set of stylish business accessories.
Goal
The ability to make a positive impression from the very first moments plays a key role in business. The first impression is most important, and you can only make it once. Therefore, an impeccable business style is a trusty ally of an entrepreneur on the path to success. Exquisite accessories will help create a memorable image of a respectable businessperson.
DESCRIPTION
GLOBAL INDIAGOLD GOLDSET LITE KIT includes GLOBAL INDIAGOLD CLUB PREMIUM ACCESSORIES BOX — a selection of luxury accessories to perfectly complement your look: ONE PREMIUM LAPEL PIN; TWO PREMIUM QUALITY MICROFIBER TIES; ONE PAIR OF GENUINE GOLD PLATED CUFFLINKS; ONE GENUINE GOLD PLATED TIE PIN. Be irresistible. Inspire trust and respect among people around you. Create an eye-catching business look decorated with a glitter of genuine gold!