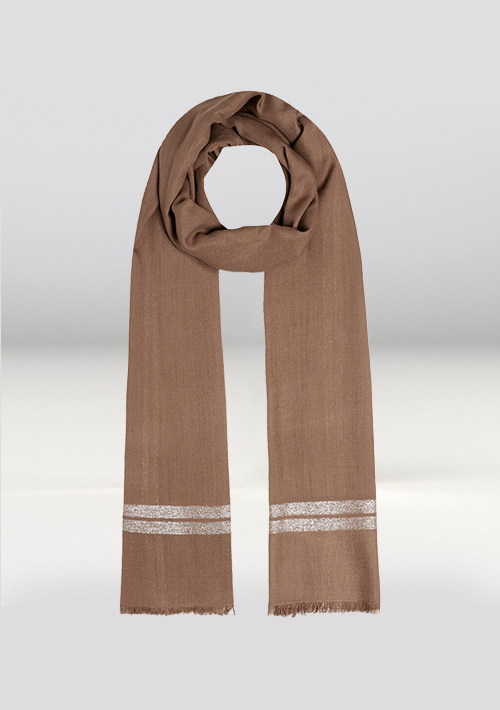 GLOBAL INDIAGOLD CLUB WOMEN'S HANDWOVEN PASHMINA SHAWL
Elegant pashmina shawl of the highest quality.
Goal
A modern businesswoman is the epitome of sophisticated style and irresistible charm. Sometimes just one small touch can make the businesswoman's image unforgettable. An elegant pashmina shawl will add a special charm to your look that will put you in the spotlight.
DESCRIPTION
Pashmina products are highly regarded by connoisseurs of fashion and style. This unique material is produced only in one region of India — Kashmir. Pashmina garments have a hint of sophistication and elitism. The GIG CLUB WOMEN'S PASHMINA SHAWL is handmade, hence its exclusivity is further enhanced. A shawl made of thin and delicate material ideally matches the formal business attire and casual outfits. This stylish accessory will be the perfect addition to your wardrobe.