A new reward in FAST START: a trip to the Himalayas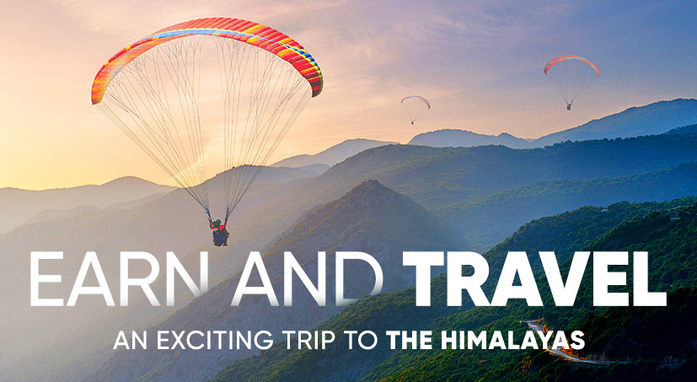 Dear friends!
We have expanded the boundaries of FAST START and given you the opportunity to choose the reward yourself.
Now, for fulfilling the conditions of the promotion, you can go on an exciting trip to the Himalayas!

Why the Himalayas?
This is the highest mountain range of the Earth, where majestic stone giants rush into the sky. Courageous and ambitious people from all over the world come here to conquer the snowy peaks.
Our Direct Sellers are also like climbers, with just one exception — they storm sky-high business heights. We consider it symbolic that people who have reached the pinnacle of entrepreneurship will celebrate their success at the "top of the world". Use the chance to be among them!

How to go on a trip?
There's just one thing you are required to do — fulfill the standard conditions of the promotion FAST START. After that, you can choose the reward: either a gold bar or a tour to the Himalayas.
By choosing a trip, you will:
embark on an exciting adventure in one of the most beautiful places on the planet;

communicate with other successful Direct Sellers, exchange experience and have the opportunity to make useful contacts;

get lifetime impressions!
Participation in FAST START is the first step towards fulfilling a dream. Fulfilling the conditions of the promotion will make you either the owner of gold or the participant in the tour to the Himalayas. The decision is yours!
---
Take action, achieve success and make your choice!
The offer is available only until June 30!
---