"FAST START" promotion: a new season kicks off!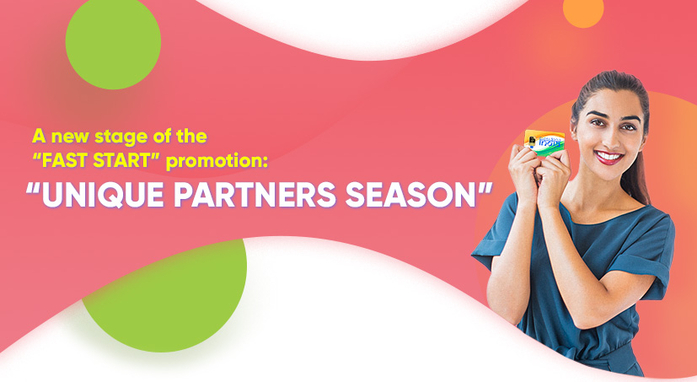 The "FAST START" promotion has become a powerful tool for business development and helped many Direct Sellers to enlarge their structures.
It's time to expand the range of available opportunities!
A new stage of the "FAST START" promotion:
"UNIQUE PARTNERS SEASON"
You can accumulate your previous accomplishments in "FAST START". All your previous achievements count towards the new season of the promotion and become the foundation for a more large-scale success.
Now you will also receive gold for the successes of your personally invited Direct Sellers!
How does the "Unique Partners Season" work?
The initial rules of "FAST START", according to which you can receive 1-gram gold bars as a reward, remain in effect.
A new unique opportunity is added to this!
When six of your personal invitees become Direct Sellers
and each of them earns a gold bar within the "FAST START",
YOU GET AN EXCLUSIVE 5-GRAM GOLD BAR!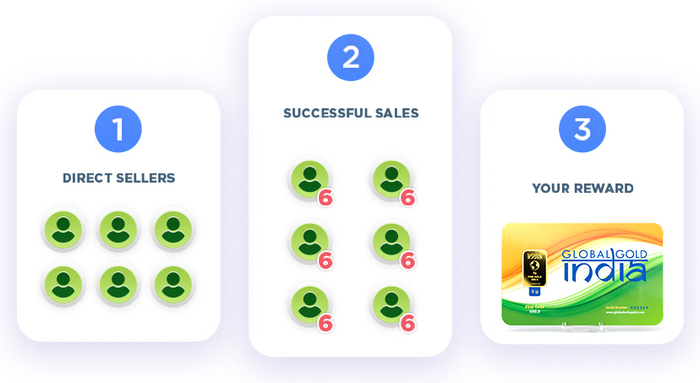 A 5-gram bar is credited to you every time the next six personal invitees fulfill the basic conditions of "FAST START". It doesn't matter when the Direct Sellers that you had invited fulfilled these conditions — before or after the beginning of the "Unique Partners Season".
The successes of the members of your structure are counted regardless of the date!
The number of bars that you can get is unlimited! It all depends only on the activity and diligence of your team.
"Unique Partners Season" — this is the time of those who are ready to take leading positions in business!
Attract reliable and motivated people for cooperation.
Receive gold for your successful actions.
Get even more gold for the successful actions of your partners in the structure.
Be one step ahead every day!