"FAST START" promotion: onward towards the first bar!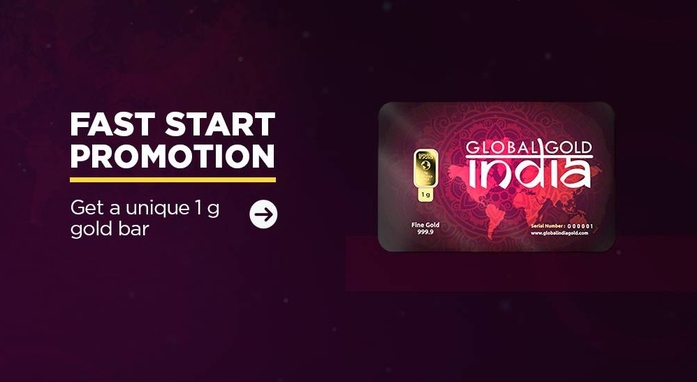 The update of the Global IndiaGold platform is a significant event for our clients for whom new prospects for a successful business are opening up.
To mark this occasion, a limited edition of exclusive gold bars was launched, which instantly became in high demand.
We understand that not all of our clients have free funds to purchase gold. Therefore, our goal is to provide an opportunity for everyone to become the owner of this unique tool of Financial Security.
By popular demand of our clients, we are launching the "FAST START" promotion, within the framework of which exclusive bars can be received as a reward for diligent work.
"FAST START" is the opportunity to mine gold through communication.
Who can participate?
All clients of Global IndiaGold who use the GoldSet programs and are registered as Direct Sellers of Zelts company can participate.
What is the purpose of the promotion?
We want to stimulate Direct Sellers who are actively cooperating with Global IndiaGold and reward them for their successful performance with exclusive gold bars.
For the development of one's structure, the Direct Seller will receive unique investment gold bars weighing 1 gram. A gold bar is accrued for every six purchases made by new clients who have registered on the Global IndiaGold platform upon the recommendation of the Direct Seller starting from 22.09.2020. Only one purchase made by each new client of the platform is counted.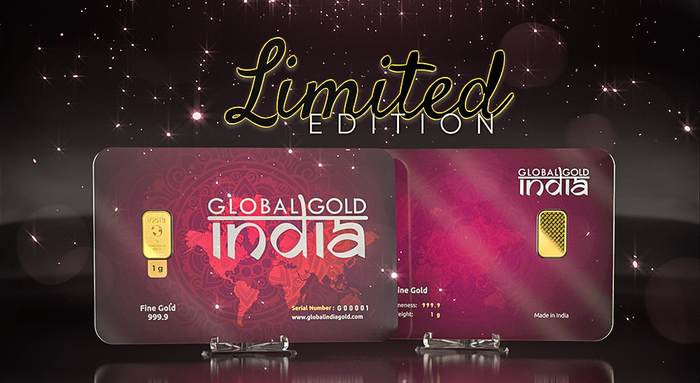 What needs to be done?
Find new clients to develop your team at Global IndiaGold, offer them to buy sets of products, encourage them to participate in the marketing program as well as receive rewards for working with the platform.
Participation in the "FAST START" promotion will not only allow you to receive gold, it will also serve as a powerful impetus to your career growth as a Direct Seller.
Expand your business and it will reward you with gold!
Why should you buy Global IndiaGold sets of products?
The sets that we offer can improve almost all areas of human life:
strengthen Financial Security with the help of gold;

develop the skill of making effective decisions using the Success Framework methodology;

create the image of a respectable entrepreneur with stylish accessories from top Indian manufacturers.
The purchase of each set provides a dual benefit, as it:
1. Helps to improve life.
2. Grants the right to participate in the marketing program and do business on the platform.
How long will the promotion offer last?
"FAST START" will run from October 14 to November 16, 2020. Take action now to seize the moment.
Mining gold by simply communicating with people? Now it's real!
LEARN MORE ABOUT THE PROMOTION