Give new opportunities to yourself and others!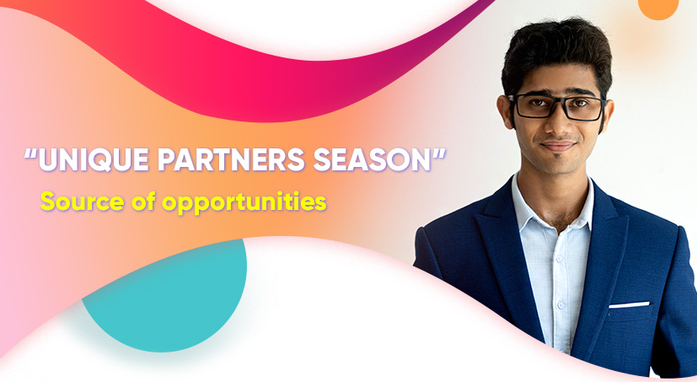 In our unstable world that is prone to crises and economic downturns only human communication remains the highest value. Global IndiaGold provides an opportunity for people from different regions of the country to unite and help each other.

"UNIQUE PARTNERS SEASON"!

An opportunity for help and a way to achieve goals right now

What are the advantages of participating in "UNIQUE PARTNERS SEASON"?
Prosperity and expansion of business based on mutual support.

Groups of like-minded people will form around successful entrepreneurs.

Income from joint achievements and prospects for further success of the entire structure.

The company will reward active Direct Sellers with gold bars of the highest fineness!
Nowadays, success comes not to the one who sells fine goods to people.
Success comes to the one who offers the surroundings new opportunities and help in solving problems.

Successful entrepreneurs form groups of like-minded people around themselves.
Take a look around. Right now, there are many people around you who really need changes in their lives. They need ways to earn money, overcome financial difficulties, engage in self-development and realize their inner potential. With the assistance of Global IndiaGold, you can give them just that!

The client to whom you have given new opportunities is more likely to become your ally on the path to success!

Every offer in our online store is not just a high-quality product in beautiful packaging. Above all else, it is an opportunity for large-scale changes.
By purchasing our products, the client gets access to the GoldSet marketing program and can join a dynamically growing business community. A person has a real chance of unleashing the entrepreneurial talent, getting a source of stable income and improving the quality of life.
Expand your structure and attract active and energetic people to it within the framework of "UNIQUE PARTNERS SEASON"!
Receive gold bars as a reward for your accomplishments and the accomplishments of your Partners!