Gold bars with a new design are available for purchase!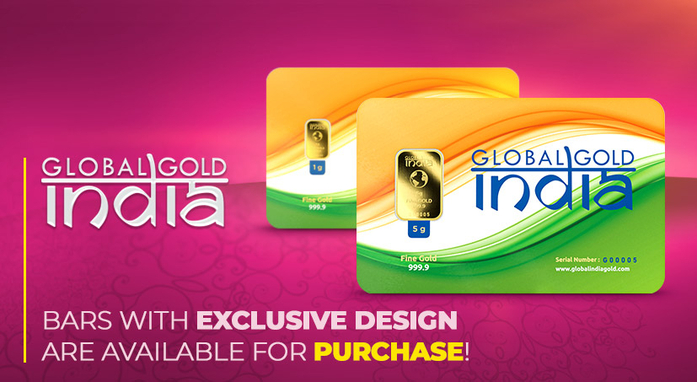 Dear clients and Direct Sellers!
Investment gold bars of two denominations are now available for purchase on the Global IndiaGold online platform:
1 gram and 5 grams!*
You can buy not just gold, but an exclusive and rare product created especially for you!
Global IndiaGold investment bars are our answer to the growing popularity of gold around the world. We have released branded gold bars of the highest fineness (999.9) with a unique design especially for the clients of the online platform.

Exclusive branded products will become a valuable asset for you and your family, a perfect gift for a loved one or an inheritance.
And that's not all!
The acquisition of Global IndiaGold bars gives you another significant advantage!
Points credited for the purchase of each bar are a special unit of calculation that allows you to work with the marketing program on the Global IndiaGold platform. This program enables you to generate income in exchange for promoting and stimulating sales of goods under the Direct Selling Agreement.
To access any of the marketing program tables, a certain number of points must be scored. By purchasing gold bars of different denominations in various combinations, you can get the required number of points and be placed in one or several tables of the marketing program.
Global IndiaGold gold bars — an unrivaled tool of Financial Security and an opportunity to start your business on the online platform!
*The sale of bars is carried out in accordance with the legislation of India. Shipping costs are not included in the order amount.