The Golden Path promotion has been extended until December 1!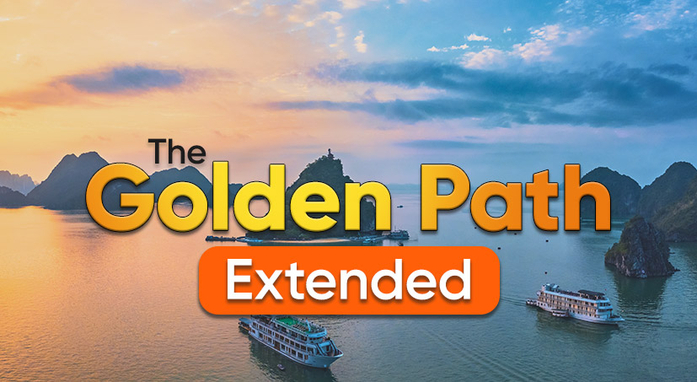 Dear friends!
Great news for all of you:
the Golden Path promotion has been extended for one more month — until December 1, 2023!
We are impressed by the strong response that the promotion got from the residents of India across the country. Many of you have decisively stepped onto the Golden Path and moved towards success, casting aside all doubts. Some took their first steps in business and discovered their entrepreneurial talent. Others expanded their structure and found new partners in the business. And, of course, we have Direct Sellers who have achieved the main goal of the promotion. Enchanting Vietnam, which is ready to reveal its secrets and give a lot of unforgettable impressions, already awaits them.
---
Congratulations to everyone who fulfilled the conditions of the Golden Path until 01.11.2023 and earned a trip to Vietnam!
---
Your names are already on the list of travelers!

The company is extending the promotion until December 1 due to the heightened interest in it. All the collected points of the participants who haven't fulfilled the conditions are saved. And we give you a whole month to collect the missing number of points and get the coveted trip.
Do not stop! Continue walking down the Golden Path, improve the results, persistently pursue the goal set. Everyone still has a chance to go on an exciting trip!
Fulfill the conditions of the Golden Path and celebrate your success in magnificent Vietnam!