"Unique Partners Season" — together towards one goal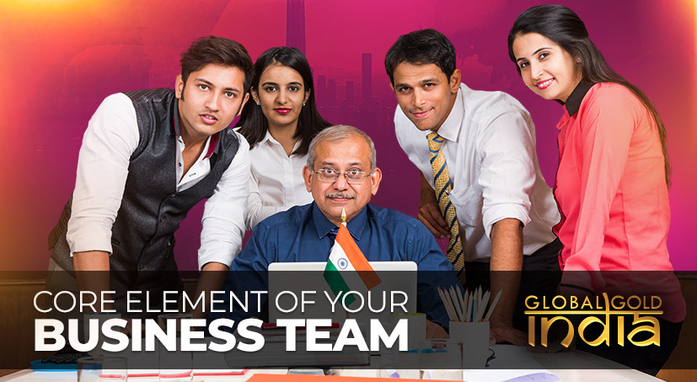 The process of achieving goals is similar to an obstacle course. You can overcome it alone, relying only on your own strengths. But it's way better when friends and like-minded people are there to help you out at all times. When there are two people, the chances of success are doubled. When there are ten people, your possibilities are almost endless.
The basis of teamwork
Trust is the basis on which successful cooperation is built. Only with trust, you and your associates are able to act as a whole. A team in which there is no trust is similar to a poorly running mechanism that threatens to collapse before completing the task.
If a strong sense of trust has been established between you and another person, you can count on his/her support in any situation. You can reveal all the details of your plan to such a person. Perhaps he/she will notice some important nuances that you have missed, give valuable advice or find unexpected solutions.
There is also a possibility that he/she will be inspired by your goal, resulting in the desire to participate in its achievement and hence becoming your reliable ally. In business, a common goal among partners encompasses the greatest strength and productivity.
Starting in the right direction
For your goal to be able to inspire someone else, you yourself must unconditionally believe in it, have its detailed image and implementation plan. It is unlikely that anyone will be convinced by the goal, the description of which begins with the words "I would like to" or "I dream of". Affirmations like "I know exactly what I want. I strive to provide myself with Financial Security by developing my own business and creating sources of passive income. Every day I take steps to implement my plans, improve my professional skills and look for like-minded people. I believe in myself and look to the future with optimism." sound way more convincing.
This is what the ideal attitude looks like for participating in "UNIQUE PARTNERS SEASON", which is currently taking place on the Global IndiaGold online platform. This is a great opportunity for Direct Sellers to attract new people to the structure and establish trusting partnerships with them.
Exude confidence in your interactions with potential clients. Give them a clear idea of the goal that you are striving for and that you are proposing to them. Explain to them that it is much easier to achieve Financial Security as part of a large and friendly team, where the success of one person turns into a common success!