Who is a Direct Seller?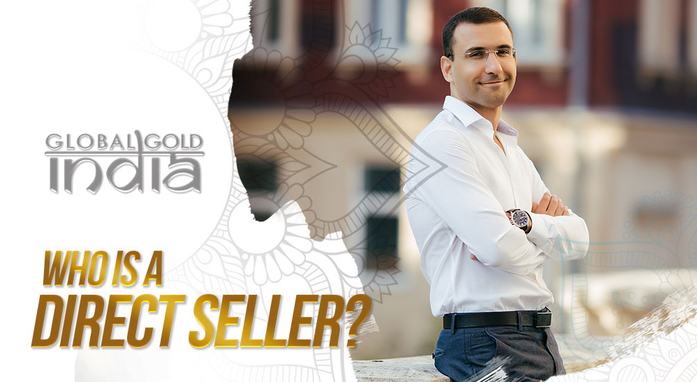 Every Global IndiaGold client can become a Direct Seller and promote platform products in exchange for remuneration.
Direct Seller — a client who:
Acts on the basis of the Direct Seller Agreement.

Contributes to the expansion of the client base by motivating others to purchase platform products — Success Framework Workbook and kits of exclusive business accessories.

Receives remuneration for conducting business activities.
What are the advantages of cooperating with Global IndiaGold?
Remuneration for active promotion of platform products.

The opportunity to form and lead your business team.

International recognition of your merits and exclusive rewards for achievements.

Participation in conferences, training seminars, business cruises and other events.

A large community of like-minded people.
Only a Direct Seller can promote platform products and receive remuneration for this.
How to become a Direct Seller?
1. Purchase a set of products in the online store and receive the points needed to participate in the marketing program.
2. In your platform profile, select the "Direct Seller" section and fill out an application for the status.
3. Read the Direct Seller Agreement and the GoldSet marketing program rules as you complete your application. Confirm that you agree to their terms.
4. Upload the required documents and submit them along with the application for verification.
5. Wait for the message confirming that your application has been approved.
6. Receive a certificate confirming your Direct Seller status.
7. Get to work! Communicate with people, motivate them to buy platform products, receive remuneration for your successful actions!
Direct Seller Agreement
Direct Seller Agreement is not an employment agreement or contract requiring the performance of certain actions.
The agreement does not oblige the Direct Seller to:
comply with any labor norm;

keep a tight work schedule;

purchase any goods.
Being the Direct Seller, you are free to plan and organize your activities yourself.