Best way to get gold bar for free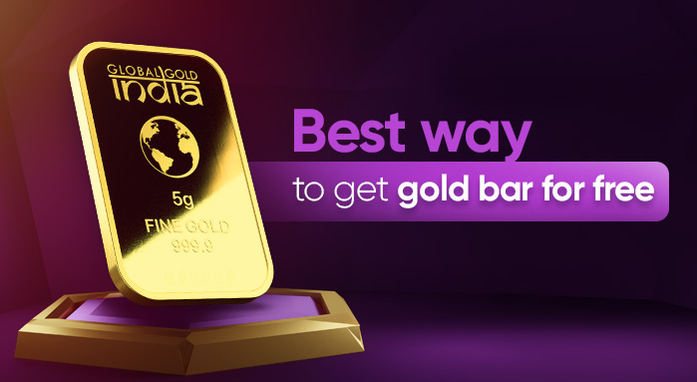 A project that expands your leadership capabilities has been operating within the framework of the "FAST START" promotion. Help your personal invitees attract new Partners, unleash your potential as a Leader and show the path that your like-minded people will follow. With your help, they will be able to achieve successes in the "FAST START" program and get gold bars as a gift.
Guide, inspire, educate — these actions will make you a confident LEADER trusted by the Partners in business. Your inspiration and motivation will help others to expand the structure, provide support and effectively move towards the goal.
"UNIQUE PARTNERS SEASON"
Receive special remuneration for the successes of the Direct Sellers you invited within the framework of the "FAST START" promotion!
EXCLUSIVE 5-GRAM GOLD BAR
for the effective actions of six personally invited Direct Sellers.
You will become the core of the business and people will rally around you.

Our business is about people, our business is for people!
In an unstable world, when everything is subject to change, only human communication remains the highest value. Global IndiaGold provides an opportunity for people from different regions of the country to unite and help each other.
There are people around you who really need change. They are looking for stable ways to earn money, they dream of self-development and realization of their inner potential.
Perhaps only you, with the help of Global IndiaGold, can give it to them!
"UNIQUE PARTNERS SEASON"
The project is intended for Direct Sellers whose invited clients have met the conditions of the "FAST START" promotion.
This is a chance for the people capable of taking leading positions. Give new opportunities and knowledge to those who are waiting for your support, and they are more likely to become reliable allies on the path to joint success!
"UNIQUE PARTNERS SEASON" opens up the opportunity to inspire and unite people. Your confidence and proactivity will be a huge advantage when your personal invitees work with their own structure.
Your personal example will prove to others that it is easier to overcome difficulties and achieve significant results in a team united by common ideas and goals.
The more actively your personal invitees will attract new Partners to the structure, the faster they will get the opportunity to earn and develop their business.
By having a cohesive, ever-growing structure at your disposal, you reduce your dependence on the economic situation in the country.
Your activity will lead to a specific result:
for your leadership successes, the company will give you gold of the highest fineness as a gift!
HOW DOES THE "UNIQUE PARTNERS SEASON" WORK?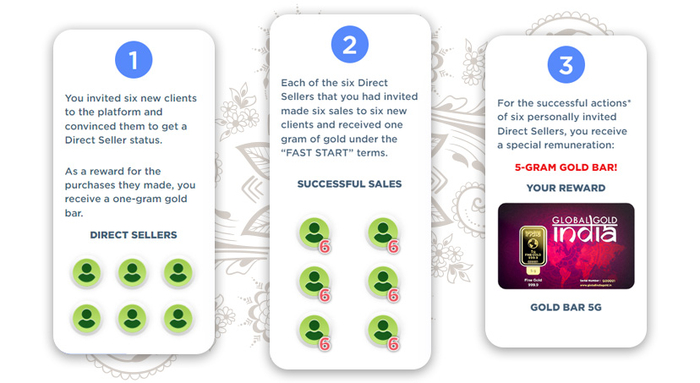 RIGHT NOW YOU ARE WHERE YOU NEED TO BE!
All you need is the desire to develop and achieve great results.
Get investment gold for personal successes.
Even more gold — for the successes of the Partners in the structure.
Expand the business and feel the freedom in your actions!