GOLDSET LITE KIT — become an example of style and elegance!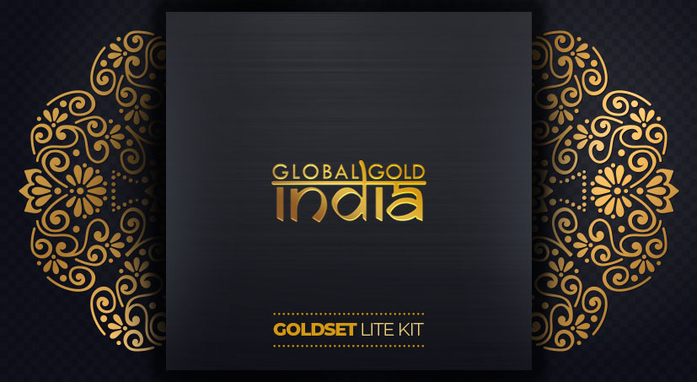 We have already written more than once that the appearance of an entrepreneur is one of the key factors for business success. Now the Global IndiaGold platform offers something that will help every client and Direct Seller look irresistible, inspiring trust and respect.
In collaboration with European stylists and designers, we have developed kits of prestigious business accessories for men and women.
These kits are of double benefit. By purchasing them, you not only become the owner of exclusive items that perfectly complement your business image, but you also get access to the marketing program and the opportunity to run your own business on the platform.
The first kit that we want to tell you about is called
GLOBAL INDIAGOLD GOLDSET LITE KIT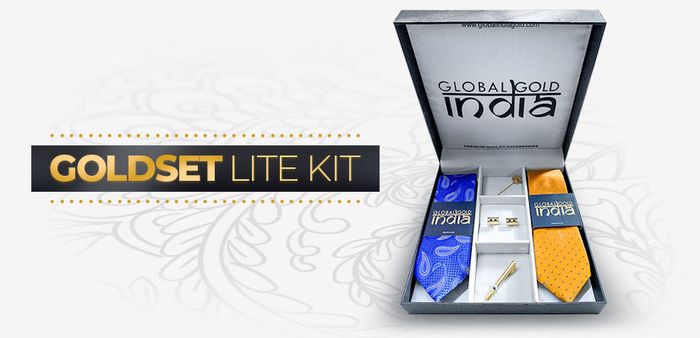 This kit features the GLOBAL INDIAGOLD CLUB ACCESSORIES BOX intended for purposeful men. The kit includes:
ONE PREMIUM LAPEL PIN
One of the most typical and prevalent items of clothing for a businessman is a suit jacket. It is recommended to decorate a formal business jacket with various elements that attract attention. An elegant brooch on the lapel will perfectly fulfill this task.
TWO PREMIUM QUALITY MICROFIBER TIES
For several centuries, a tie has been an integral attribute of a successful and affluent man. It is difficult to overestimate the importance of this accessory in creating a chic business style. Global IndiaGold branded ties are made of high-quality microfiber with incredible durability. One tie has a golden hue, the other is designed in aesthetically pleasing blue tones.
ONE PAIR OF GENUINE GOLD PLATED CUFFLINKS
Today, given that most people wear button-down shirts, cufflinks serve as a great way for expression of your uniqueness and individuality. Global IndiaGold cufflinks are gold-plated, which gives them a special exclusivity and attractive shine.
ONE GENUINE GOLD PLATED TIE PIN
To make the tie always stay even and neat on you, you need to pin it. Our signature gold-plated tie pin is best suited for this purpose. This elegant accessory will not only hold your tie in place but will also become a ravishing decoration for it.
Use GOLDSET LITE KIT to look flawless and sparkle with the sheen of genuine gold!