Our Direct Sellers conquered the Himalayas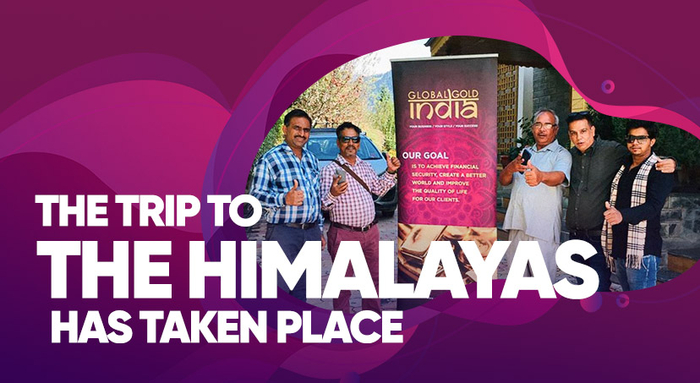 When you have a goal, anything is possible!
Our Direct Sellers know how to get the best out of life and savor every moment. They are also confident that any goal can be achieved if one acts systematically and does not deviate from the chosen course. The best proof of this — traveling to the Himalayas at the expense of Global IndiaGold!
This trip confirmed that real success lies not only in financial accomplishments, but also in the opportunity to relax together with like-minded people. All the participants were thrilled to meet each other, they eagerly shared their experiences and got vivid impressions.
Global IndiaGold helped Direct Sellers experience the beauty and grandeur of the Himalayas. Dense forests, green valleys, snow-capped mountain peaks and fresh Himalayan air became sources of inspiration and energy for further achievements.
We are proud that our Direct Sellers conquered not only financial peaks, but also the highest mountain range on the planet.
The happy faces of travelers who have visited this wonderful place speak louder than words! Check it out!
---
Do not be upset if you didn't manage to take part in the mountain trip! You have the opportunity to go on a trip that is no less exciting!
Fulfill the conditions of the Golden Path promotion until November 1, and get a trip to Vietnam!
That's a limited-time offer, so hurry up!
---
If you're just getting started cooperating with our online platform, then now is the best time to take part in the promotion. This is your chance to effectively enter the world of business, as well as get a trip to Vietnam.
If you have already achieved results in Direct Selling, but have not managed to fulfill the conditions of the promotion yet, then it's time to pick up speed and join the ranks of those who will go to Vietnam. Elevate your status, increase income, and, in addition to this, Global IndiaGold will pay for your vacation.
Time is running out!
Take action and get the reward you deserve!