5 Gift Ideas for Diwali 2023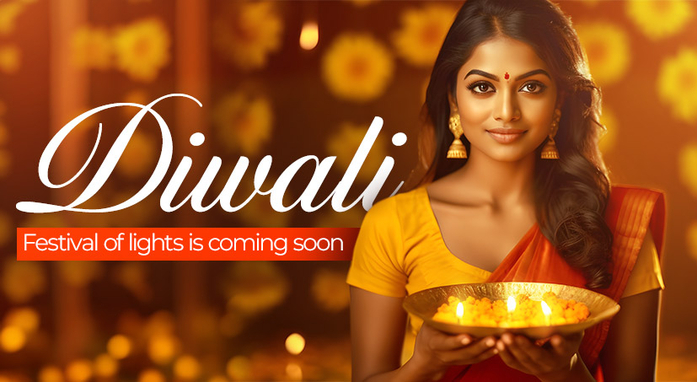 The great holiday of Diwali is just around the corner!
During any holiday, people congratulate their loved ones, show care and give gifts. However, Diwali is not just a holiday. This is the main event of the year for every Indian family. That's why it's important to make your Diwali gift special and meaningful!
---
Here is a list of 5 gift ideas for Diwali 2023 for the most important people in your life:
1. Sweets
Traditional sweets like Jalebi, Kaju Gujiya, Milk Cake, Dodha Barfi, Karanji and Coconut Ladoo are a safe bet as these delicacies are loved by all. Prepare the sweets yourself to make them special. By doing so, you show care and attention to the person. Such a tasteful and sweet gesture will definitely be appreciated.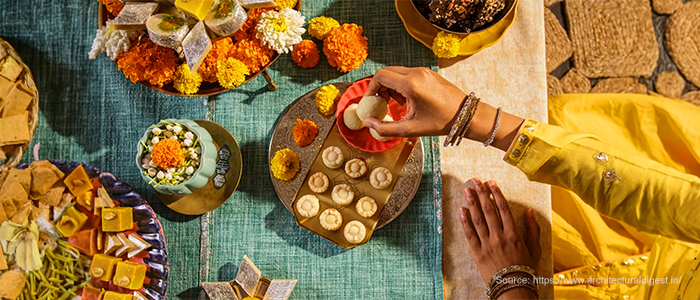 2. Traditional clothes
Gift your loved ones a traditional outfit as a gift to ensure they look their best during Diwali. A great gift for women — gorgeous sarees, salwars or lehengas, and elegant kurta pajamas — a nice gift for men. You will not only impress your loved ones by giving a gift of luxurious outfits, but also show respect for Indian culture.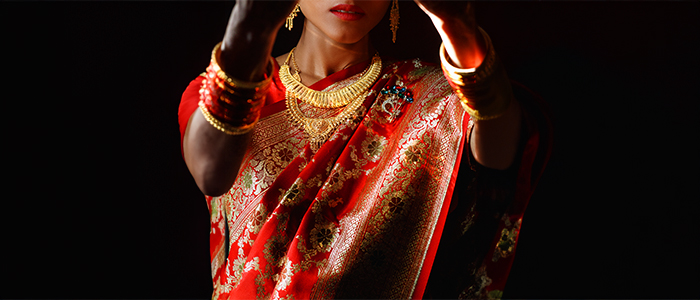 3. Puja Thali
Traditions and rituals are an integral part of Diwali. Create a festive Puja Thali set. Use your imagination and try to make it as personal as you can. Such a gift will not only be a manifestation of your attention and care, but will also delight the recipient for many years.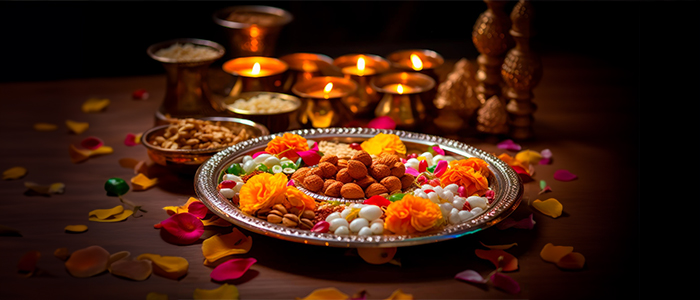 4. Floral diyas or lamps
An excellent gift for the festival of lights would be floral diyas, symbolizing light and happiness. They will create a special atmosphere with their beauty. You can make this gift yourself together with your family, you just need clay and flowers. This activity can become a good family tradition.
Do you lack time to make diyas yourself? Give a stylish decorative lamp as a gift. It will be a wonderful addition to the festive atmosphere, making the gift recipient's home cozier and reminding of you every day.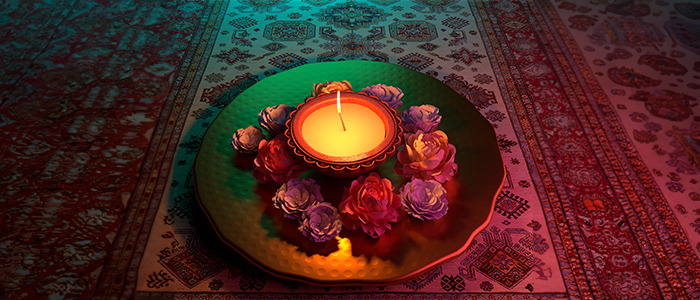 5. Gold
Gold holds a special place among the many gift ideas for Diwali. According to the tradition, purchasing the precious metal on the eve of the holiday brings good luck. Even Lakshmi, the Hindu goddess of fortune and prosperity, which many Hindus worship on Diwali, is associated with gold.
However, when choosing a gift, it is worth considering some nuances. For example, everyone's favorite gold jewelry, despite its high price, is not the wisest investment. The fact is that when buying such jewelry, you pay not only the cost of the precious metal, but also the costs of their design and manufacturing. In other words, you are greatly overpaying. Moreover, there is no guarantee that you will be able to sell them even at the original price when necessary.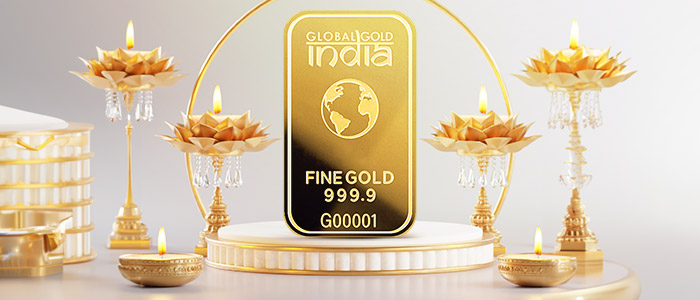 Give investment gold as a gift.
History shows that the noble metal bars are not prone to financial crises. Therefore, investment gold as a gift will symbolize your care and responsibility for your loved ones like nothing else.
---
This gift will show the person that you truly care about him or her.
---
You can buy investment gold of the highest fineness (999.9) on our Global IndiaGold online platform. We provide clients with the opportunity to choose gold bars weighing from 1 to 10 grams.
Delight your loved ones on this special day!
Happy Diwali!