One week left until the end of the Golden Path promotion!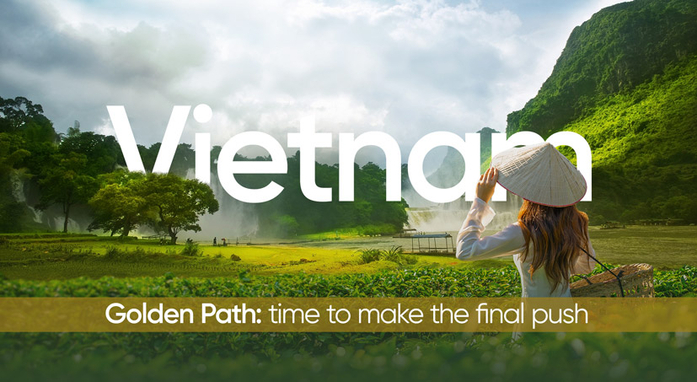 Dear Direct Sellers!
Golden Path is entering its final stage!
The promotion ends on November 1, so don't slow down!
In any business, the main thing is not to give up what you have started and use all available opportunities. Many of you have already achieved serious success in the promotion. Don't stop one step away from triumph, and at the end of the Golden Path a well-deserved reward will await you — a trip to welcoming Vietnam!
Now that there is one week left before the end of the promotion, you need to gather all your strength and take the final step towards your goal!
By participating in the Golden Path, you open the doors to Direct Selling business to new people, help them take the path to success and set an example of diligent work and determination. At the same time, you develop as a professional, gain experience and strengthen your reputation in the community.
---
A trip to Vietnam will be a worthy reward for your efforts. You will meet other successful entrepreneurs and go on adventures together. Enchanting landscapes, unique architecture, entertainment for every taste and communication with like-minded people... Enjoy success to the fullest, as the participants of the Global IndiaGold Himalayan tour recently did. To do this, you need only one thing: to finish what you started!

Calculate the number of points you are short to fulfill the terms of the promotion and take action! And remember: the most points are given for activations made by invitees in the marketing program table GoldSet PRO.
Accumulate 150 points — and the ticket is yours! You can pack your travel bag and get ready for adventure — a luxurious vacation awaits you in Vietnam.
Don't let your efforts go to waste!
Take the final step and be rewarded with an all-expenses-paid, well-deserved vacation in the tourist paradise!