Top 3 Indian entrepreneurs success stories that will inspire you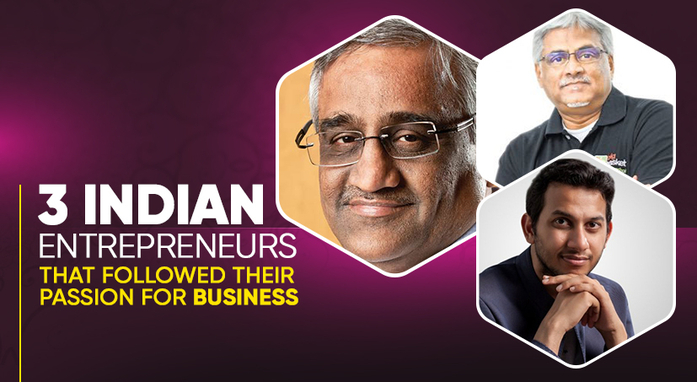 Key characteristic features of all successful individuals are observation skills and the ability to think systematically. They see opportunities where others do not see anything interesting. They anticipate the emergence of new trends earlier than others and subsequently become trendsetters themselves.
The heroes of this article are a prime example of innovative thinking that yielded amazing results. Their experience is valuable for everyone who wants to succeed in business.
Hari Menon, co-founder of BigBasket
In 1999, e-commerce in India was still in its infancy, and few considered that industry a promising one. But Hari thought differently. He understood the prospects of online commerce and, together with his friends, founded the Fabmart company.
In the first year of its existence, their online store was not profitable. Hari's business seemed to be a crushing failure. Yet the entrepreneur did not give up — together with his partners, he carefully looked at the situation and found a way out.
The solution was to combine the online shopping service with physical retail in a grocery store chain called Fabmall. This idea turned out to be successful and attracted a huge number of clients.
This success allowed Hari to co-found BigBasket in 2011, the largest online grocery store in the country.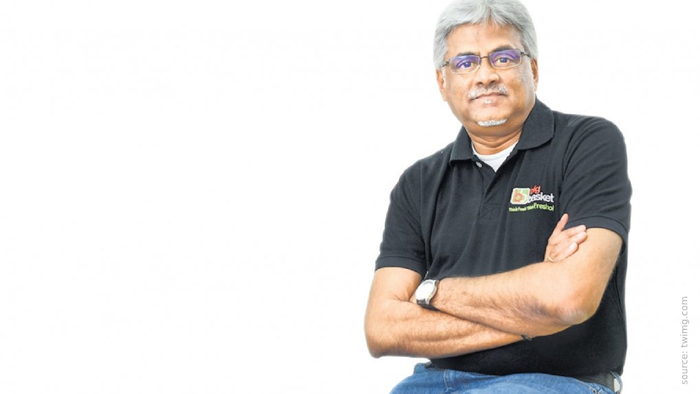 In the photo: Hari Menon, BigBasket CEO and co-founder: "From time to time you need to look inside, remember who you are; always stay grounded, and then decide where you want to go and how to get there!"
Kishore Biyani, founder of the Future Group
As a young man, Kishore was involved in his father's textile tailoring business. Father's old-fashioned approach to business did not suit the young man. Kishore spent hours observing clients and clothing store owners in attempts to find something that really interested them.
He soon noticed that many of his friends were wearing stonewashed trousers. Kishore ordered this material from a local factory and successfully sold it to the largest ateliers and shops in the city.
That's how an observant young man showed his entrepreneurial talent for the first time. In 1987, Kishore founded Pantaloon, a fashion fabric company, and in 2001 — Big Bazaar, India's first hypermarket chain. Both brands have become a significant part of the Future Group conglomerate with a net worth of over $3 billion.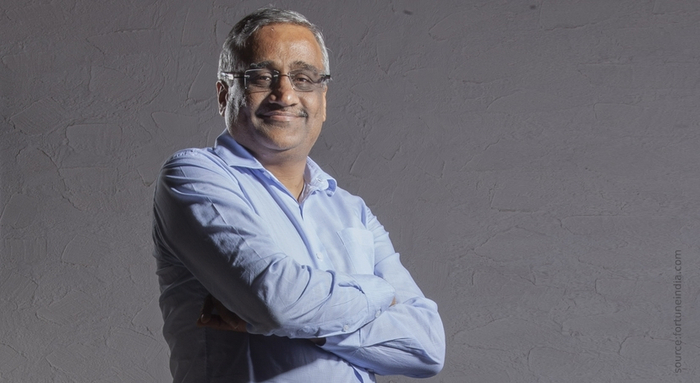 In the photos: Kishore Biyani, CEO and founder of the Future Group conglomerate: "In order to achieve any dream, one needs to have the willingness to change, confidence and total lack of inhibitions. This features youth, the ones who are going to drive the trends."
Ritesh Agarwal, founder and CEO of Oyo Rooms
When traveling across the cities of India, 17-year-old Ritesh found that most of the hotels he stayed in did not even meet the basic needs of budget travelers. Many would simply lament it and forget the next day, but for Ritesh, the discovery was an impetus for action. He had a goal to open his own hotel.
A well-defined goal has incredible power and, like a magnet, attracts money. In 2013, Ritesh applied to the prestigious Thiel Fellowship and received $100,000 to realize his idea. At the age of 21, he made his dream come true — he founded the company called Oyo Rooms.
Today it is the largest budget hotel chain in India, and Ritesh is one of the youngest Indian entrepreneurs to achieve dizzying success.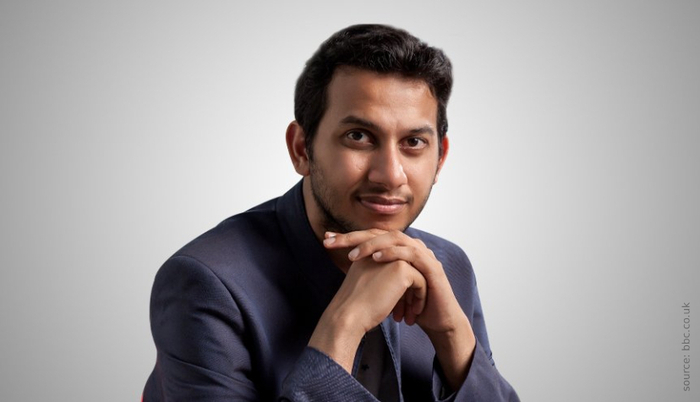 In the photo: Ritesh Agarwal, 27-year-old billionaire owner of Oyo Rooms: "For me, it is about having a passion for solving a big problem and leaving a huge impact. Once you have that, everything else falls into place."
What will be your path to success?
All three businessmen have one thing in common — the ability to see opportunities around them, even those the potential of which is revealed only years later. These people look at what surrounds them, and have a clear understanding of what it should be like in the future.
How to learn to think and act the same way, recognizing all the opportunities that life presents, setting goals that are convincing and inspiring?
You can try to master this art on your own, through trial and error. But it's better to use Success Framework Workbook, which is based on the experience of people like the heroes of this article.
Change your life with WORKBOOK!
Use this unique tool to develop the skill of systematic thinking and learn to identify the factors leading to success. Day after day, by applying the proposed methodology, you will begin to see the world differently, finding interconnections in it that you did not notice before.
AND THAT'S NOT ALL! The purchase of Success Framework Workbook will open access to additional features of the Global IndiaGold online platform. Participate in the GoldSet marketing program and start cooperating with the platform in exchange for remuneration!
It's time to take action!